Guangzhou Yourun Company takes the application and promotion of technology as its own responsibility and is committed to providing solutions for polyurethane industry. It has the following advantages:

◆ The board of directors of the company is mainly composed of technical experts in polyurethane industry, with strong scientific research strength.
◆ The company has obtained the invention patent of innovative products, and the factory has passed the ISO quality management system certification.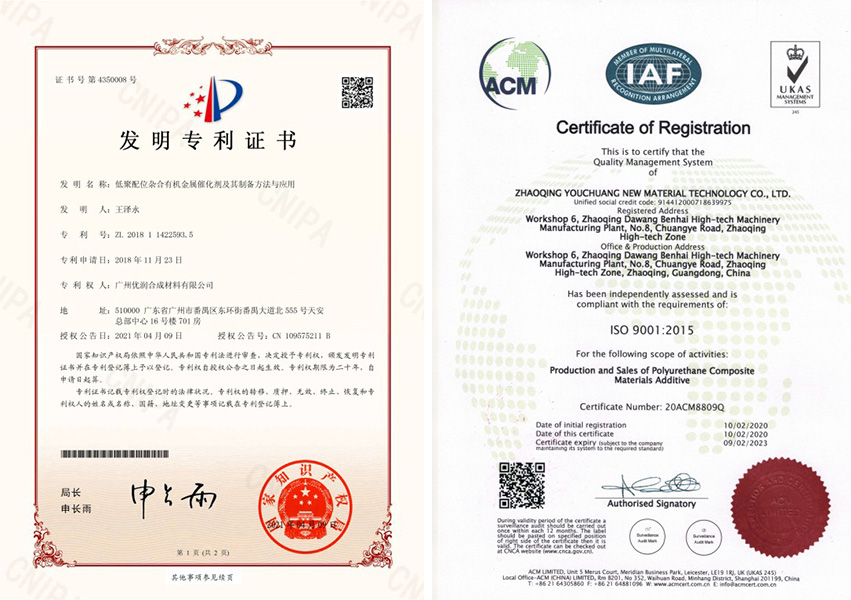 ◆ The company is a director unit of China Polyurethane Industry Association, a member unit of China Leather Industry Association and a member of Guangdong Sports Facilities Manufacturers Association.


◆ The company cooperates with famous universities in China and is committed to improving the level of scientific and technological innovation.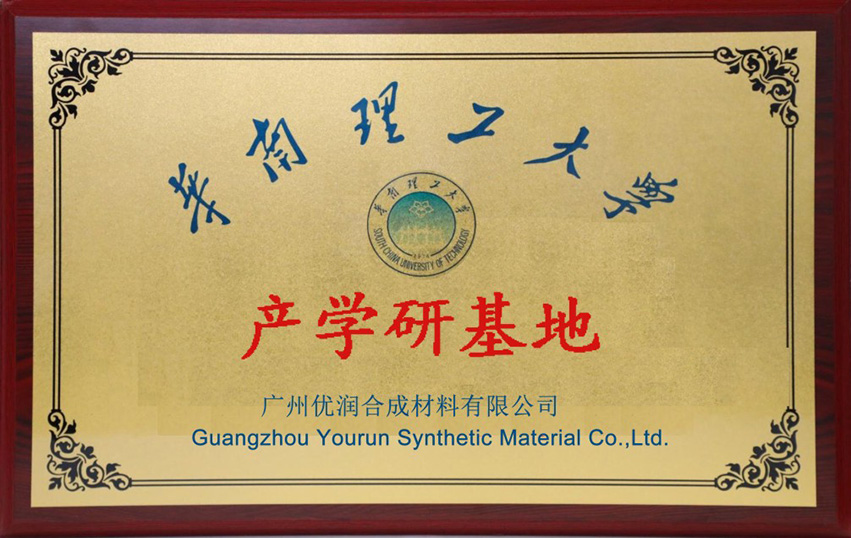 ◆ The company has a complete range of products with different properties, which can solve the pain points of polyurethane application industries and meet the requirements of environmental protection. Guangzhou Yourun Polyurethane Catalyst is Eco-friendly PU Catalyst substitutes for mercury catalyst and DBTDL tin catalyst.
1. BCAT & ZCAT series organic bismuth and zinc catalysts: the products are imported and can be customized.
2. Organic Bismuth-zinc Composite Catalysts : zero VOC, reactive, special for TPU, accelerated curing T50, etc.
3. AUCAT series catalysts: hydrolysis resistant, substitute for organic tin and organic bismuth.
4. CUCAT series catalysts: do not catalyze the reaction of isocyanate with water and do not foam.
5. RM series thermal sensitive high activity catalyst: environmentally friendly, no nickel, no foaming and no reduction in strength.
6. WCAT series one component wet curing catalyst: fast curing at low temperature; Non yellowing.
7. Polyurethane functional additives: dispersive anti sedimentation agent, defoamer, antistatic agent, wear-resistant agent, anti oxygen and anti yellowing agent, etc.
8. Polyurethane liquid chain extender
9. Polyurethane Adhesive